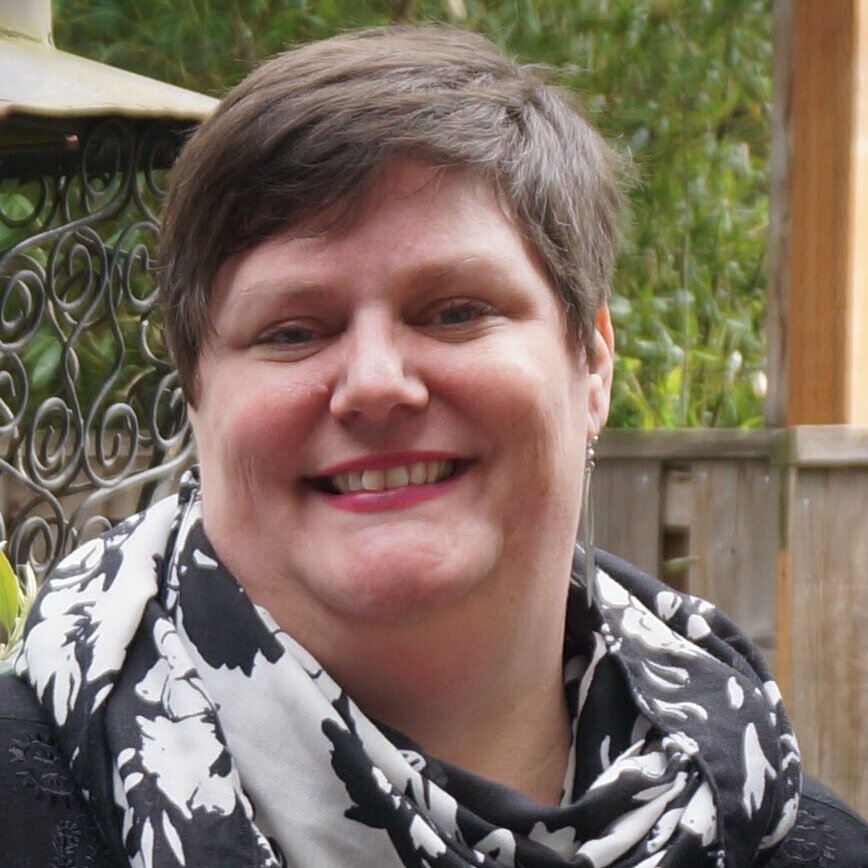 Our 2019 Award Winner from the City of Portland
Debbie Caselton has dedicated herself to the City of Portland for 17 years working for Environmental Services as a Project Coordinator III in Community Outreach and Public Involvement. For the past 12 years, she has volunteered her time as chair of the Diverse and Empowered Employees of Portland (DEEP) and is a proud founding member. DEEP volunteers their time to establish mentoring and networking opportunities for all City employees with nine Affinity Groups, assisting with diversity and cultural events, peer support, and creating a supportive, equitable, and inclusive work environment.
Debbie has served on and chaired many non-profit boards, including SCRAP PDX, Equity Foundation, Portland Area Business Association, and the Lesbian Community Project. As one of the founders of the Lesbian and Gay Film Festival (now the Portland Queer Film Festival), she volunteered for over ten years as one of the organizers and the Development Director.
Debbie has received several awards for her work at Environmental Services as well as her volunteer work for the City and the community. In 2010 she received the City of Portland Diversity Champion Award as well as her work group at Environmental Services won the Blue Heron Award for Public Outreach in 2014, also in 2014 the American Public Works Association (APWA) honored her with the Everyday Hero Award for her Community Outreach work on the Willamette River CSO Tunnel Program and Pride NW honored her with the prestigious Spirit of Pride Award for her advocacy and volunteer work with the LGBTQ community. In 2019, she was honored with a Queer Heroes Award by the Gay and Lesbian Archives of the Pacific Northwest.
When Debbie isn't volunteering all her time for DEEP and SCRAP PDX, she can be found making art and receiving lots of canine adoration from the five small dogs at home.
This award is named in recognition of Robert Phillips, Multnomah County Affirmative Action Officer, who has worked in the area of equal employment opportunity for over 25 years and has a long history of involvement in the civil rights field. As Director of Multnomah County's Affirmative Action Office, Robert was responsible for the development of policy initiatives, plans and programs that promoted respectful work environments for diverse employees and assisted the organization in meeting its equal employment opportunity and affirmative action obligations. Additionally, Robert served as a commissioner for the Port of Portland's Civil Service Commission where he has served for 10 years. His community service includes appointments to the Nike Corporation's Minority Affairs Advisory Board; Gubernatorial appointments to the State Commission on Black Affairs and the State Board to Register Clinical Social Workers; and service on the Oregon State Bar Affirmative Action Committee.
In 1996, the diversity program he managed for the City of Portland was recognized as a best practice model by People Management Resources, a division of Watson Wyatt Worldwide. Robert was also responsible for initiating the first national conference on performance measures for diversity programs, sponsored by the National Quality Institute. In addition, Robert was a recipient of the 2009 Arthur Flemming Award by the Multnomah County Managers of Color, the Oregon assembly for Black Affairs Political Development Award, the Northwest Conference of Black Elected Officials Leadership Award and the 2009 Northwest Public Employees Diversity Conference Robert Phillips Regional Diversity Award. He was the first public sector African American graduate of the Center of Creative Leadership's African American Leadership Program.
The Multnomah County Board of Commissioners proclaimed February 28, 2012, as Robert Phillips Appreciation Day in Multnomah County, Oregon. In retirement from Multnomah County, Robert has an encore career during which he will serve as a member of the NW Renal Patients Advisory Board; the Oregon Assembly for Black Affairs Political Convention Planning Committee and the Port of Portland Fire Department Civil Service Board.
This award was created to honor his many contributions in the field of equity for all.
2013 - Carole Smith, Portland Public Schools

2012 - Loretta Young, City of Portland

2011 - Donny Adair, City of Portland

2010 - Vera Pool, Multnomah County

2009 - Robert Phillips, Multnomah County
2018 - Sherrelle Jackson, LCSW, Multnomah County

2017 - Som Nath Subedi, City of Portland

2016 - Kory Murphy, Multnomah County

2015 - Procurement Services, City of Portland

2014 - Victoria Cross, Multnomah County